Tim is a Partner at AWS Legal. He graduated from the University of Canterbury with a Bachelor of Laws and Bachelor of Science in Economics in 2013 and has been with the firm ever since.
Tim specialises in Property, Wills, Enduring Powers of Attorney, Trusts, Residential Care Subsidies and Estate Planning and Administration. He also has a strong rural background, having been born and raised on a farm in Western Southland and practicing in Rural Law for many years. His experience in both areas proves particularly helpful when dealing with estates involving farming families.
"My background and experience give me the full picture of the issues my clients are facing and allow me to understand why things were set up the way they were. It's interesting having once created complex legal structures for clients to now work on unwinding them in their estates."
Outside of work, Tim's time is dedicated to his family – in particular his busy toddler, despite his dalmatian competing for attention. Professional achievements aside, Tim remains down to earth, approachable, and cares deeply about his clients. He finds it rewarding to help those who are in true need of assistance and has been able to help clients in difficult situations.
Tim endeavours to be as accessible as possible to his clients and is dedicated to providing them with the best legal services. As regulations increase across residential care, tax, and property, Tim is prepared to guide his clients through the ever-changing legal landscape.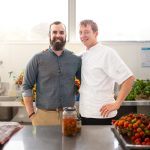 "I have had the pleasure of dealing with Tim Marshall both for personal legal matters as well as building a Charitable Trust that benefits the wider community. Tim's attention to the cause, determination to get a result and calmness throughout really highlights the professionalism, manner, skillset and talent that Tim holds. Tim's integrity to deliver results, efficiency to get information and his emphasis on customer service really showcases his passion and focus. The way Tim also brings his team into the understanding and conversation showed me his leadership, and passion for mentoring. Tim's passion for what he does certainly shines through and I do not hesitate to recommend him to family, friends and acquaintances."
- Ethan Flack