Congratulations to Bella, Rebecca, Rebecca and William on their admission to the Bar.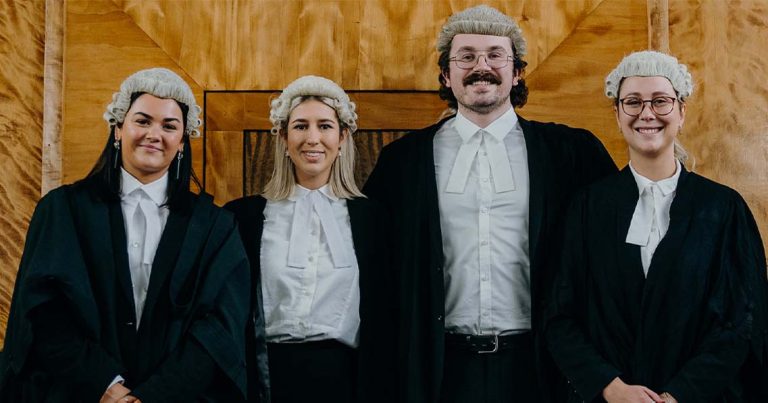 A huge day today here at AWS Legal, as we celebrated four of our amazing young graduates' admissions to the bar at the Invercargill District Court.
Bella Hiroki works in our rural team, and was moved by Partner, Toni Green. Rebecca Scott works in our Winton office, and was moved by Partner, Chris Menzies. William Swan works in our Property & Projects team, and was moved by Senior Solicitor, Robbie McKenzie and Rebecca Gooby who works in our Commercial team, was moved by her dad, Paul Gooby.
Also, being admitted at the time were Kelly Thompson from Anderson Lloyd, and Shania Gibb from PR Law.
William, Rebecca, Bella, and Rebecca bring a diverse range of skills to AWS Legal, and all make valuable contributions to the firm and to our clients. We are excited to be able to continue to work with them to enable them to reach their full potential as lawyers now that they have been officially recognised as officers of the court.