Trudy Conway and Haydon Cunninghame welcomed into Partnership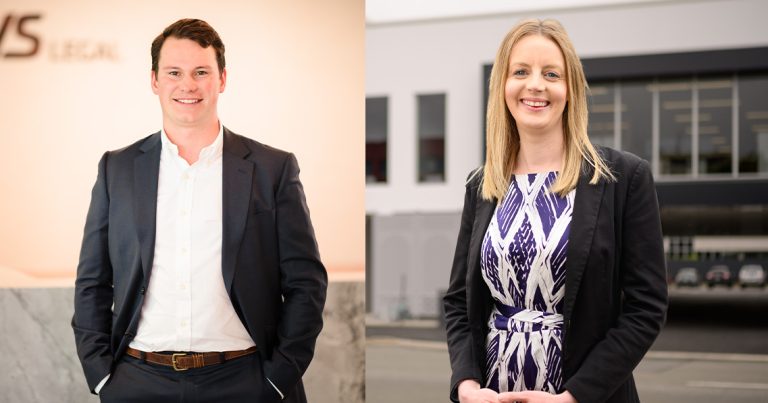 We are pleased to welcome Trudy Conway and Haydon Cunninghame into Partnership
Trudy Conway
Trudy Conway has over 10 years' experience in commercial and property law. She runs the Property and Projects team together with Cameron Murphy and Norman Elder.
Trudy graduated from Otago University with an LLB and BA (Hons). She is a member of the Property Law Section of the NZLS and an Associate Member of the NZ Institute of Directors.
She specialises in commercial property law, which includes commercial leases, agreements to design, build and lease commercial buildings, land subdivisions, buying and selling commercial property, local government property work, wind farm investigation agreements and forestry.
Trudy loves working on complex deals with lots of moving parts and enjoys being part of her friendly and supportive team.
"Being able to find the balance between having a career and spending quality time with my family is one of the many reasons I love working for AWS Legal," Trudy says.
"I'm really happy that being a part-time working parent is not a barrier to becoming a partner at AWS".
You can contact Trudy Conway on 021499033 or at trudy.conway@awslegal.co.nz
Haydon Cunninghame
Haydon Cunninghame was born and raised in Invercargill and is now based in AWS Legal's Queenstown Office as a specialist property and commercial lawyer, working alongside Alan Harper.
Haydon graduated from the University of Otago with an LLB and a Bachelor of Commerce in economics and is a member of the NZLS Property Law Section.
He specialises in residential and commercial property transactions, leasing, subdivision, company restructures, and the sale and purchase of businesses. He acts for a number of property developers, small to medium sized businesses, and many individual clients throughout New Zealand and Internationally.
Haydon enjoys working with people, and the connections he makes. The impact he is able to have on his community is his favourite part of his job.
Haydon says he loves working for AWS Legal because of its forward-thinking approach to the legal field.
"I enjoy our firm's diverse young partnership, and that breadth of experience the large firm has, while still keeping our down to earth, grass-roots feel."
You can contact Haydon Cunninghame on 021557754 or at haydon.cunninghame@awslegal.co.nz