Stephen Whiteland Memorial Scholarship recipient announced.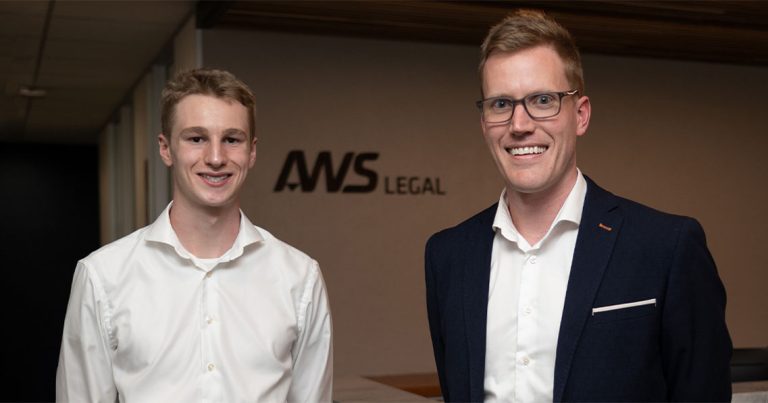 AWS Legal announced Donald McIntosh as the 2022 recipient of the inaugural Stephen Whiteland Memorial Scholarship, on Monday.
Formed in honour of Stephen Whiteland, a beloved AWS Legal staff member and friend who sadly passed away in May 2021, the Stephen Whiteland Memorial Scholarship was awarded in collaboration with Steve's family to recognise and support aspiring young lawyers.
"Through this scholarship, in a small way, we are able to keep Steve present in the law community, doing what he loved," Stephen's parents, Alan and Karen, wrote in a prepared statement.
"Steve loved helping young solicitors," Cameron Murphy, AWS Legal partner, said before presenting the scholarship to McIntosh.
"Donald was simply the obvious candidate," he said, "with an outstanding application detailing an array of volunteer and community work together with an impressive academic transcript."
A past student of James Hargest High School, McIntosh's dedication to the law community includes starting a charity called Employment Advice NZ where tertiary students create legal self-help resources aimed at young people, to help them constructively resolve employment problems. He also holds governance roles on a number of community organisations.
As the recipient of the scholarship, McIntosh will receive $2,000 from AWS Legal for the next two years of study and has also accepted an opportunity to summer clerk at AWS next summer.
"It is a real honor," McIntosh said of receiving the memorial scholarship. "They are big shoes to fill."
Photo 1 – Donald McIntosh (L) and Cam Murphy (R). Photo 2 Donald McIntosh (L) accepting the Scholarship from AWS Legal Partner Cam Murphy (R)